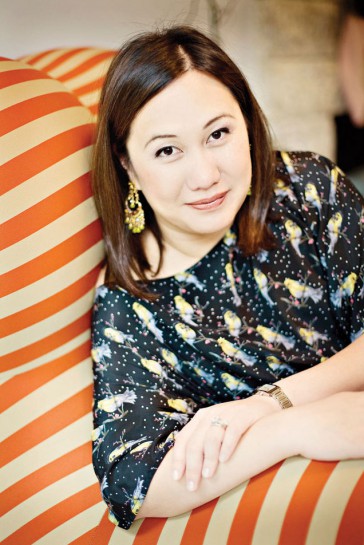 About Melissa
Melissa de la Cruz is the #1 New York Times, #1 Publisher's Weekly and #1 Indie Bound bestselling author of many critically acclaimed and award-winning novels for readers of all ages. Her books have also topped the USA Today, Wall Street Journal and Los Angeles Times bestseller lists, and have been published in over twenty countries.
The Isle of the Lost, the prequel to the Disney Channel Original Movie The Descendants, has spent thirty-seven weeks on the New York Times bestseller list, fifteen at #1 and has over a million copies in print. The Descendants starring Kristen Chenoweth and Dove Cameron is the #1 cable TV movie of 2015, and #5 of all time, and its soundtrack is the #1 bestselling album on iTunes.
Melissa is also the author of the Blue Bloods series (with three million copies in print), the Beach Lane series, the Ashleys Project series, the Heart of Dread series and the semi-autobiographical novel Fresh off the Boat. She is also the editor of the anthology Girls Who Like Boys Who Like Boys and the tongue-in-chic handbooks How to Become Famous in Two Weeks or Less and The Fashionista Files: Adventures in Four-inch heels and Faux-Pas.
Her first series for adults launched with Witches of East End, which People magazine called a "bubbling cauldron of mystery and romance." The bestseller was followed by Serpent's Kiss and Winds of Salem.  Lifetime Television aired a two-season drama series based on the series starring Julia Ormond, Jenna Dewan-Tatum, Rachel Boston and Mädchen Amick.
A former fashion and beauty editor, Melissa has written for The New York Times, Marie Claire, Harper's Bazaar, Glamour, Cosmopolitan, Allure, The San Francisco Chronicle, McSweeney's, Teen Vogue, CosmoGirl! and Seventeen. She has also appeared as an expert on fashion, trends and fame for CNN, E! and FoxNews.
She grew up in Manila and moved to San Francisco with her family, where she graduated high school salutatorian from The Convent of the Sacred Heart. At Columbia University, she majored in art history and English.
Melissa de la Cruz lives in Los Angeles and Palm Springs with her husband and daughter.