A reader asked me what I am reading currently. I thought I would blog about it.
Lately I have been reading a lot of food books. My dad died of cancer, and something that happens when someone you love dies is that you get a kick on the seat of your pants about your own mortality. I was the type of person who scoffed at vegetarians and yoga, that Rupert Holmes "Pina Colada" song was written for ME ("Coz I like Pina Coladas, and taking walks in the rain, I am NOT into yoga, I am *INTO* champagne!") Especially if it was sung by Kiki, the boozy 60 year old drag queen persona of Kiki and Herb fame, a character played by the genius actor Justin Bond. I wanted Kiki to sing at my wedding. My husband said No. It's still a sore point.
Anyway… So. I was a red-meat-eating, martini-drinking, hard-living kind of gal. I think I counted French fries as a vegetable. And anyway, who ate? Back in my 20s I was a size two! I did not eat. I did not starve, mind you. But I did not eat that much either. But just because I did not eat a lot did not mean I ate well. Mostly I just skipped meals and drank a lot of coffee. Anyway, I thought eating healthily was something only annoying people did to make the rest of us look bad. But now, I'm older, and much wiser, and much kinder to myself. As much as I still like to indulge, I save those times for special occasions (which I really really REALLY look forward to: it's like meeting your past self) and make my every day life more about eating well. I always enjoy reading cookbooks anyway, and food memoirs, so now I read food philosophy books also. Did you read about how you could be of normal weight but SECRETLY OBESE? Oy vey. I figured I have to get smarter about what I eat if I want my kid to eat well.
I really liked Michael Pollan's Food Rules because it is so simple. A fast quick read. Helpful to remind oneself how to eat and shop. I have recently switched from Diet Coke to Iced Green Tea. Same amount of caffeine, and hopefully less cancer!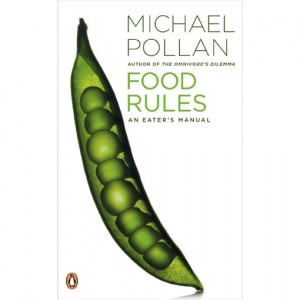 I always enjoy girls with attitude, and found the "vegan rant" Skinny Bitch very amusing and helpful. It's a bit severe. We are not going vegan anytime soon. But helpful to keep you from reaching for those sodas—which have formaldehyde in them—which, honestly, I still enjoy once in a while at the movies. (You gotta live a little even if it means you die inside.) And hey, formaldehyde – it just means I am getting preserved earlier! Heh. But I'm just kidding. The kid has never had a drop of soda. I can't seem to shake the habit at the movies, but am trying.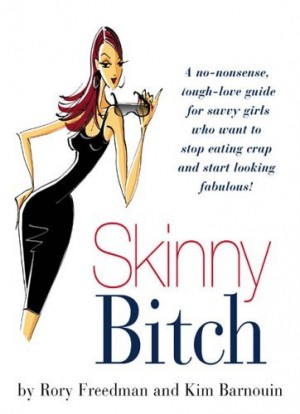 People always ask me to recommend some YA books. Rachel Cohn writes books that will make you cry and think. And they're incredibly sexy and romantic as well. I highly recommend all of them. This is her latest book. What a lovely cover! I can't wait to read it on the plane tomorrow.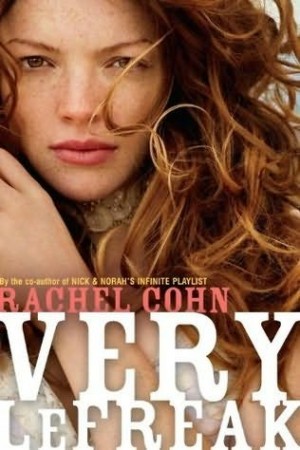 Also, Elizabeth Scott. I can't say enough about how ROMANTIC her books are. I just adored Perfect You. I read it in one sitting in the middle of a deadline and just devoured it. The guys in her books are so heart-breakingly real and gorgeous and you just fall in love with them.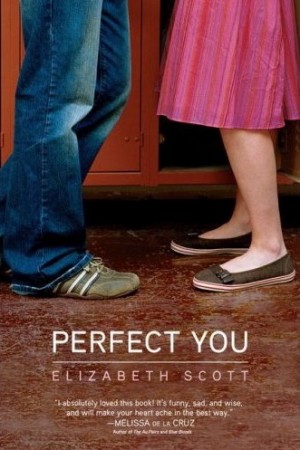 I've said before that War and Peace is my favorite book and it is just incredibly romantic, with Natasha and Prince Andrei and Pierre and Nicolai and Princess Maria. There are these wonderful balls and sleigh rides (it sounds like Currier and Ives already) and bankruptcy and war and romance and faith. I spent three weeks of my 23rd year reading this book on my futon. I remember feeling depressed during that year and this book lifted the gloom. You don't have to read the WAR parts, just the PEACE parts. I like my romance against an epic backdrop, and I like stories where there IS romance but it's not the center of the story, or it is SNEAKILY the center of the story.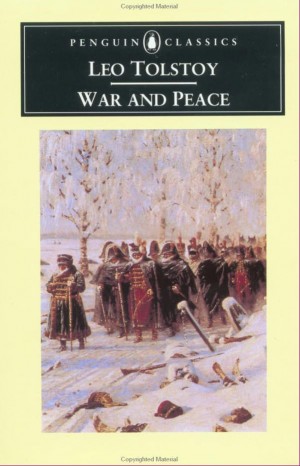 And you MUST see The Young Victoria. Because OMG SWOON. SO romantic. I like a strong heroine and the fact that she had all the money and the cards and he was a really, really great guy. And she was just lucky. Because he could've been a scoundrel but he wasn't. And he died so young and she mourned him forever. I mean, can you even? I like romance when it is also about tears and partnerships. Yeah, and c'mon how hot is he???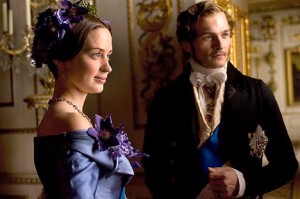 People also always ask me about Blue Bloods' influences. And it's what you would expect: Stephen King, Anne Rice, Tolkien, Tolstoy, Sex and the City, Harry Potter, Flowers in the Attic. But I also really like soap operas. My favorite ones were Dynasty and Falcon Crest. But I just realized my love for soap operas goes all the way back to my childhood. To this Japanese anime called CANDY CANDY about a little orphan girl who has all these mean things happen to her but then grows up and dates the cutest boy. I can't remember all the details and there isn't an English language DVD to buy at the moment (SADLY!) but I did find these on the web which just jolted my memory.
Here's Candy: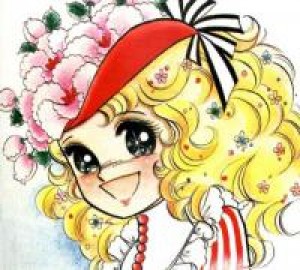 And here she is with Anthony. I think Jack Force has some Anthony DNA in him because I think Anthony was my first crush. I think I was eight years old when I started watching Candy Candy. At some point in the 70s the Philippine government BANNED all the Japanese animation because it was "corrupting our youth". Of course by the time they took them off the air, the corruption was complete! At least in my head. I already had a fondness for soaps by then!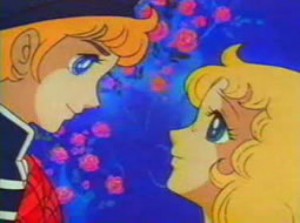 Well. I should go. Have fun storming the castle!
xoxo
Mel