I've been on a blog tour for Bloody Valentine, which has been a lot of fun!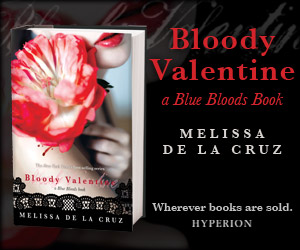 I started over here at Bookworm Barista, talking about the book, Warning there are spoilers, so make sure you have read the book first before clicking.
At Dreaming Books, I write about the challenges of writing series.
Over at Monster Librarian, I talk about how libraries influenced my books!
I am not a Romantic, I write, for SitThereAndRead. But I sort of am since it's a love blog to my husband. (Avert your eyes!)
Writing is Hard, it's not for the weak, I write about the experience of writing Witches of East End, for My Pile of Books .
Enjoy!
xoxo
Mel