So, the Oscars! That was fun. I am never that into it but somehow I caught the fevah and I was excited to watch even though everyone who we all thought would win, won, so that was kind of a snore. But it was great to see all the pretty dresses. Sandra Bullock looked faaahbulous and somewhat like Georgina Chapman, the designer of Marchesa who made her dress, with that hair and those lips. Didn't you think?
Sandy: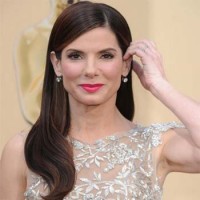 Georgina: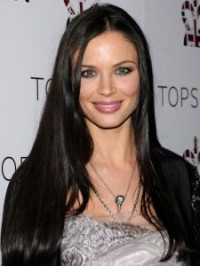 And whoa, Katherine Bigelow is 59! That is insane! Let's hope we all look THIS GOOD at 59! Wow. Rock on. (This is not an Oscar shot, but god she looks pretty here.)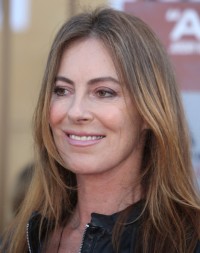 I did not understand Zac Efron's hair, which made him look like an exclamation point. I wonder if he will transition from pretty boy to serious actor like Leo. (Yes we are on first-name basis.) Not with that hair he's not!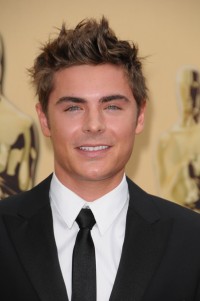 Those were my thoughts upon watching the show. I also thought Alec and Steve needed better material, with all that talent, so many jokes fell so flat and corny…and those loooong puff-up-your-butt speeches before the Best Actor and Actress awards? Jeez. As my six-year-old nephew said, "Get on with it already!" I don't know about you but I find too much praise just as cringe-worthy as too many insults. You're never as great as they say you are, nor as bad as they say you are.
Right now I am in the middle of my book and must go back to it after I take the kid on her weekly playdate. This whole balancing the work and the mom thing is really hard, because as much as you think "Oh it's just ONE playdate a week!" I always grumble and complain and want to get out of it, not because I don't want to see the other moms—I LOVE seeing my friends and it actually makes me a happier person when I see them—but it's just the physical separation from the computer and work that I find painful. I always think, "Oh I could get so much work done if I didn't have to go on this DANG playdate!" But then in the end it is fine, I make my word count, my kid got to go to the park with friends and I got to chat and be a normal human being for a little while instead of a hermit attached to a keyboard.
Well we are off to the park!
xoxo
Mel