I like to spend the summer reading the big book bestsellers, to find out what people are reading and also as a writer of popular fiction, it makes sense that I like popular fiction, right? But let's get the literary stuff out of the way first, 'cos I like that too.
The New Yorker published its 20 under 40 Best Writers of All Time round-up, and it is the kind of list that makes other writers (who don't make the cut) throw the magazine against the wall, sobbing. Or else seethe with a bitter rage: WHY. NOT. ME??? Because the New Yorker is the magazine that all aspiring writers aspire to write for one day. Something about the Holy Grail of the Algonquin Round Table and all that writerly goodness even dripping into Jay McInerney's Bright Lights Big City (the novel that made me want to move to New York) where the main character worked as a fact-checker or some other lowly factotum at the rag.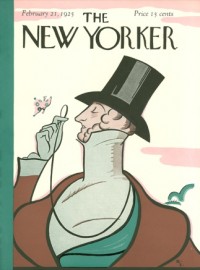 But as I've grown older, like Somerset Maugham, (whose work is analyzed in a recent issue) I've come to accept my limitations, and to work as hard as I can within my talents, and have learned how not to live in denial, despair, or some other kind of depressing d-word because I'm not the greatest writer of all time.
I'm happy writing popular fiction, and every week I'm happy to read the New Yorker. I only read two of the stories all the way through, the one by Jonathan Safran Foer, which I found pretentious at first, and then kind of moved me, and I ended up liking it a lot, and the one by Joshua Ferris, which I thought was brilliant and funny and awesome, give that man an award already! (Oh they already did. Heh. The PEN/Hemmingway I think.) The other stories I started but could not finish, they bored me and were eminently forgettable, and I'm not sure I buy the "these are the writers we'll be reading in a hundred years" thing. Like, really? Mmm.
When I was writing Misguided Angel, I didn't read a THING so after I turned it in I went on a reading orgy, even while writing Bloody Valentine and Witches of East End. The following are thoughts on several books I read.
I never know what to recommend to people when they ask me what they should read. As a reader of anything and everything, I just like books, and I don't need every book to be this amazing Oprah-like journey of learning and enchantment. (In fact I can't think of any genre I detest more than the Oprah book. I like Oprah. But I don't like her taste in books. I don't know, I just get the heebee-jeebies around those kinds of books. They just strike me as the most manipulative twaddle. Drowning babies. "Madness." "Courage". Bleh! I like my courage with a SWORD.) (My dad used to ask me when one of my books would be on Oprah. I cheerfully told him, NEVER.)
I like books that entertain, that are fast-paced and tell a good story. Most of popular fiction is like this, which is why I like it. But that doesn't mean it's all trash either—and what's wrong with trash anyway? Trash is different from crap. Crap is insincere while trash is fun and frothy and has a bad reputation because it's either filled with romance or shopping or some other aspect of life that we ladies like. (See the vicious criticisms of Sex and the City. Ugh!)
So yeah, I never know what to recommend because I mainly read for pleasure, which is a habit I picked up from my parents, who had a lot of Sidney Sheldon and Harold Robbins in the house when I was growing up. There's nothing I like more than visiting someone's home and seeing, on their shelves, among the high-falutin' stuff, the Joyce and the Foster Wallace and the Chabon, books that are read just for the fun of it, whether it's techie fun (all those Ludlums) or spy fun (Le Carre) or detective fun (Parker) or glitz fun (Krantz, et al). That's when I know I'm in a reader's house. Whenever I see shelves that are stocked with all the "right" books I always think that no one in the house reads, they only want us think that they do.
Of course, having books as decorative objects is so much better than not having any books at all. (I'm looking at you, most of the homes in L.A. SHAME!)
So anyway, here's what I've read lately…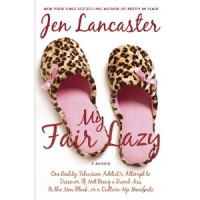 Jen Lancaster's My Fair Lazy: Fun and feisty as usual, with a lot of heart in the end. I thought it was the most gimmicky of her books, but I still enjoyed it. I get that it's part of her schtick, part of the story, and I didn't let it bother me too much. I like her humor and her ambition.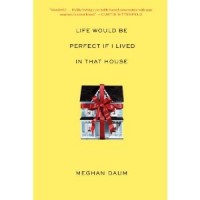 Meghan Daum's Life Would Be Perfect If I Lived in That House: Another fun book, but kind of long, could have used some editing. Also I thought the tone was a bit too one-note somehow, that it was in the end a very shallow subject that the writer wrote very deeply about—I enjoyed it, and I like her work, mostly because I love hearing how other people live, and she's really good at describing aspiration, and what she considers status-y and important. I'm a bit of a gossipy reader that way.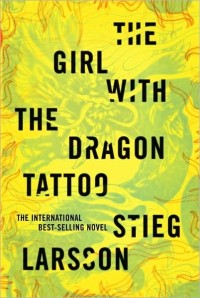 Steig Larsen's Girl With a Dragon Tattoo: My dad was reading this book before he passed away and for the longest time I couldn't pick it up because I was too sad to do so. It just reminded me too much of my dad, in bed, when he couldn't move around anymore, reading this yellow-jacketed book. Sigh. But finally I was able to read it and I could not put it down. It reminded me a lot of Dan Brown, in that it was a complete page-turner, lots of good surprises, and the storytelling had a great pace. I understand why it is so popular, but I was also shocked by how NASTY the mystery in the story was—I used to read a lot of Stephen King when I was a teenager and I grew out of it a little because I don't want to read about so much perversion anymore. It was unnerving, and part of me wondered how cynical a writer Larsen really is—he had boasted that he had written a bestseller without even publishing one book. As if he understood people's tastes all too well. I felt the same way after reading this book after watching SPLICE. I was lured in by the "this book/movie is NASTY!" rumors but when I read/watched it I kind of wish I hadn't. I don't think I'll be continuing the trilogy. When I was younger I liked this sort of thing but now that I am older I don't like to read about violence and abuse really.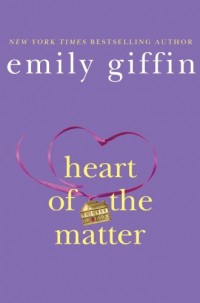 Emily Giffin's Heart of the Matter: I discovered Emily Giffin when I was a new mom and the only books I could buy were the ones from Target because that was the only place other than home that I went when the kid was a few weeks old. I love the way she tells her stories, and again, this was another page-turner where you just get swallowed up in the story and you feel for all the characters. I also like her books because they have a little bit of the status-y thing about them, they are a description of this very genteel, upper-middle-class way of life. Especially with the private schools and the Goldman Sachs name-dropping. The book is about infidelity and marriage and I thought it was great, even though I thought the husband in it was kind of a jerk and not just because he cheated.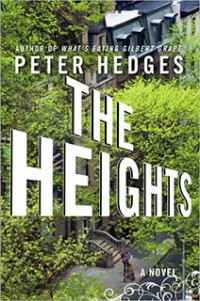 Peter Hedges' The Heights: I bought this at the half-price books in Cleveland. I had heard a lot about it, and wondered what all the hoopla is about. I like checking out hoopla. It's almost the same novel as Heart of the Matter, about a young couple and infidelity. I didn't like it as much as HOTM, and not just because I don't like guys writing chicklit disguised as middlebrow literary fiction. Something about the way Brooklyn was portrayed, and the young couple in it, just rang false. And I think with HOTM, Emily writes very well about women's lives and women's point of view of the world, while in The Heights, the female character was just the typical female character written by a dude: she looked like a former model, blah blah blah. (WHY do they always look like former models?) I like models in my fun, glamorous books (like Blue Bloods, natch) but not in my supposedly literaryesque fiction. Everyone in literary fiction should be ugly and ordinary. It's a rule. HEH! The book was enjoyable, but I can see why women would flock to HOTM over The Heights. In a way, the snobbery in the Heights is even more subtle, and more insidious. I can't say I liked it, but I enjoyed reading it. See what I mean when people ask if I recommend it? I mean, I do… sort of.
I haven't read much YA / Fantasy lately because I find it's too close to what I write and I like to write my books without knowing what's going on in my genre really. But if you guys like my books, I'm sure you already know about Vampire Academy, Morganville Vampires, The Vladimir Tod Chronicles, the Immortals, Gallagher Girls, Shiver, Linger, The Hunger Games, Reckoning, Summoning, Beautiful Creatures, Wicked Lovely, and all those beautiful books in my section. They are all wonderful and written by wonderful YA / Fantasy writers. So go check them out if you haven't already!
Oh, we Smart Chix have a website! It's lovely and we will be blogging on it! Very cool.
I'm also looking forward to reading Lisi Harrison's Monster High, which sounds HILARIOUS. And I have Cecily Von Ziegesar's Cum Laude to look forward to, I'm hoping it's like Cecily-does-Bret-Easton-Ellis. The main character is called Shipley, which kind of says it all. I hope she's a model! Heh!
xoxo
Mel