What a fun day. I started off being a "testimonial" caller to my dear friend Karen Robinovitz's show on HSN. Karen's beauty company, Purple Lab, was debuting on the Beauty Report. I called in to talk about how awesome Karen is, and how fabulous her products are. Karen and I were both struggling fashion journos back in the day, and we wrote two books together, "How to become famous in two weeks or less" and "The Fashionista Files." The New York Times called our Fashionista book "unexpectedly poignant" and that we were two girls with our "nose pressed against the glass" whose love for fashion had "beggared them both". Karen and I had a good laugh about that one, especially since back then it was oh so true.
But look at the byatch now!!!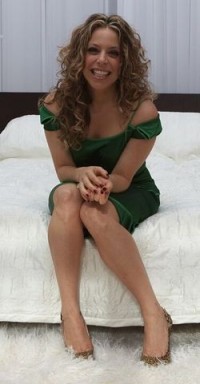 Isn't she gorgeous?? Karen is the best kind of girlfriend -the kind of girlfriend who will lend you her Proenza to wear to the prom. I'm incredibly proud of her and her new beauty products. (My current obsession is the Silk Sheets foundation!)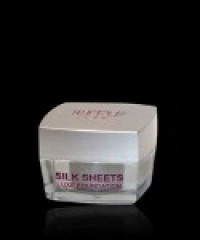 After I talked to Karen on Live TV, I banged out a thousand words on Misguided Angel, fixing a knotty problem that I had been angsting about the whole week. It's so great when the writing goes well, it feels like everything else is going well too.
Then I went shopping to celebrate.
I bought these new Chloe sandals. They are SO cool when you tuck your skinny jeans into them. Rock on.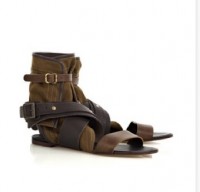 And my latest obsession are these Ippolita bangles. I have been obsessing about them for a while and finally bought a bunch. I plan to wear them with lots of white linen. White linen, a tan, and a stack of silver bangles. I am READY for summer!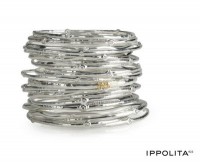 How about you?
xoxo
Mel