A fun sneak from my new book WITCHES OF EAST END, which publishes June 21st!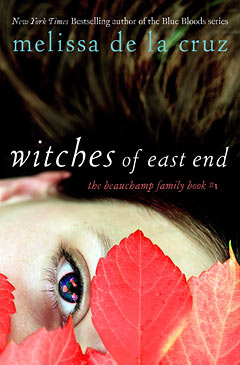 From Chapter One:
There he was again. The problem. Not Bran, not the sweet man she had pledged to love forever—he had been stolen away by the crowd and was now in the middle of chatting up her mother. His dark head was bent over Joanna's white one, the two of them looking like the best of friends.
No. He was not the problem at all.
The problem was the boy staring at her from across the room and from all the way down the length of the great hall, Freya could feel his eyes on her, like a physical caress. Killian Gardiner. Bran's younger brother, twenty-four years old, and looking at her as if she were on sale to the highest bidder and he was more than willing to pay the price.
Hyperion will be releasing a fun free e-book with the first 3 chapters, and extra information (family tree, character backgrounds, SPELLCIPES—oh yeah. Spellcipes!!) soon! Watch this space!
Pre-order from Amazon.
Pre-order from B&N.
Pre-order from Books-A-Million
Pre-order from your local indie.
xoxo
Mel