I am here in Orlando for the NCTE/ALAN conference. (National Council of Teachers of English and Assembly on Literature for Adolescents). It's fun hanging out with the teachers, librarians, students and fellow authors!
My awesome publisher put all their authors at the Disney Animal Kingdom Lodge, so here is the view out of my window.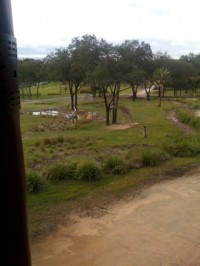 Pretty cool right? That's a giraffe!
I wore my "Tom Wolfe" white suit to the ALAN reception and hung out with old friends. So good to see everyone!!! Authors looking swanky is always good!

With ever-cool Emily Lockhart! Fabulous author of "Frankie" and "Ruby" books (Disreputable History of Frankie Laundau Banks and the Ruby Oliver "Boy" books!)

With cuties David Levithan and Rachel Cohn, the smart and sassy authors of Nick and Nora's Infinite Playlist and their latest, Dash and Lily's Book of Dares!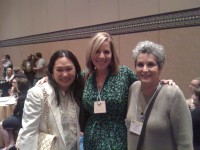 With always lovely Alyson Noel (Immortals series!) and her publisher, Jean Feiwel of Feiwel and Friends.
The Disney group had a "family" dinner and I caught up with Ned Vizzini, who wrote "A Kind of a Funny Story" which was made into a hot Hollywood movie. Ned and I go waaaay back to the days of New York Press infamy. (A very controversial newspaper that we both wrote for.)  The last time I saw Ned he was 15 (he was our boy-genius writer) and wearing a plaid shirt and carrying a backpack. Now he's all grown up and I feel like a proud mama! Yay, Ned!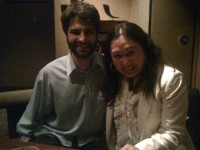 With adorable Ned Vizzini, it's a NYP reunion! Someone call Mugger and Strasbaugh! (Inside joke. Forgive me I'm excitable around old pals.)
Then it was off to HARRY. POTTER. WIZARDING. WORLD. AAAAH!!!!
Now you all know I am a huge HP fan. In fact, when we got to the park I almost cried. I felt like I was 13 again and seeing Duran Duran in concert. Thank you to my wonderful publisher, Disney-Hyperion, who took their authors Miss Ally Carter, Mr. Sarwat Chadda and me to the park for a field trip!

My handsome editor Christian Trimmer on the way to Wizarding World!! (Or as we called it the whole time Harry Potter Land.)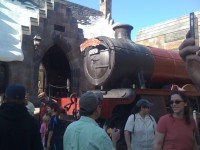 The Hogwarts Express!! Can you DIE!!!

Hogsmeade!! Words fail me!!!

The newest student at Hogwarts!!! Oh yeah!

Can you tell Ally Carter and I are so FREAKING psyched??? We're wearing our red Gryffindor scarves! Yeah! So much fun doing the world with a dear friend! Ally jumped up and down in the lobby, in the parking lot, in the park… yeah!!!!

Honeydukes!! I bought Chocolate Frogs and Ton-Tongue Toffee!!!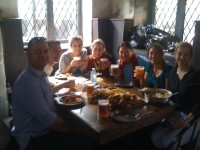 The gang at the Three Broomsticks! That's charming Sarwat Chadda in the front, L-R Christian,  the gorgeous girls from Hyperion: MollyAnne Thomas, Dina Sherman and Cat Onder (and me and Ally in the middle)  toasting to an excellent, magical day!
Happy Thanksgiving everyone!! I am thankful for the opportunity to meet such wonderful people who love YA books and hang out with those who publish and write them, and for Harry Potter, without whom, Blue Bloods would not exist.
xoxo
Mel