Today's blog is about doing something even if no one who looks like you is doing it.
My brother has been e-mailing me constantly about this kid Jeremy Lin from Harvard. Jeremy is the first Asian American basketball star with a real shot at the NBA. Here's Jeremy. Isn't he hot?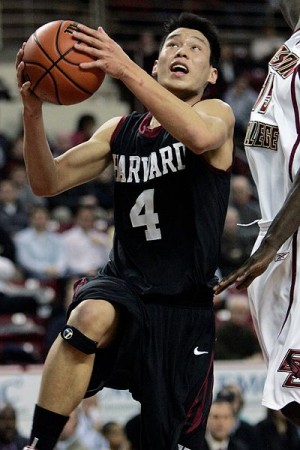 He's led Harvard to its first winningest season in, let's say, several hundred years, because unlike Princeton's b-ball team, Harvard has notoriously sucked at hoops. (Hey I can say this, I went to Columbia where we had the losingest football streak in college history – forty years I think – without a win. And I say this *with pride*. I love being from a non-jock school.)
Anyway, back to Jeremy. I've read the countless articles my brother has forwarded me (my bro was a varsity high school b-ball player back in the day—his GPA raised the team's overall GPA by like ten points. Oh and yes he went to Harvard) and it's amazing how much racism Jeremy has encountered in his nascent career.
Simply because there are no other Chinese kids who play basketball.
Oh Yao Ming doesn't count. First of all he's from China-China, the red heartland, he's seven feet tall, and he's seen more as an exception—a glorified exception—to the rule.
The rule says Asian-American kids don't play basketball.
Here's a quote from the first article: "Immersed in the game as he was, Jeremy never thought he was anything but a normal kid who liked basketball. Until, that is, the insults came at him, the taunts to go back to China or open his eyes. He was an Asian-American basketball player, an oddity and a curiosity in the cruel world of high school, where nothing is safer than being like everyone else."
Here's a quote from another recent ESPN article: "Even Lin, who won numerous player of the year honors as a senior at Palo Alto High and led his team to a state title, famously did not receive a single Division I scholarship offer."
NOT A SINGLE ONE!
And here's another quote from another Asian-American basketball player. "Ng, who plays guard at 5-7, believes Asian-American players are often judged unfairly. "People just look past you," he said. "It's like they don't even see you.""
LIKE THEY DON'T EVEN SEE YOU!
When my dad coached my brother's fourth-grade basketball team, they were relegated to the "B" team because, hey, what does some Filipino dude know about hoops? My dad used to play college ball, not that anyone cared, and like Jeremy Lin's dad, he was OBSESSED with the game. My dad always said if you're an immigrant you have to work twice as hard to get to where you want, and Pop wasn't insulted. He just sat back and let them see the results. He trained those kids, running drills, teaching them the basics, taking it really seriously.
And that "B" team? Three years later they went on to win the seventh-grade league championship! The "pile" photo where all the players are collapsed in an ecstatic heap on my dad after the last buzzer is classic Hollywood Americana.
Will Ferrell? I have a movie for you.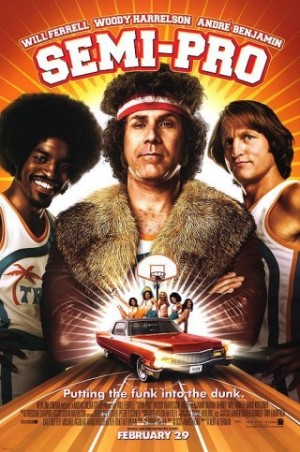 Except maybe Jackie Chan should star in it.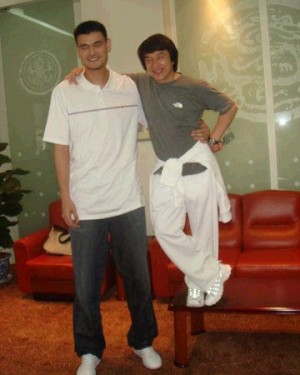 Here's a New Yorker article that also reminded me of Pop and my bro's b-ball domination. Pop was a big believer in the FULL COURT PRESS.
When I first wanted to be a writer, I felt like Jeremy. I just thought I was just a normal kid who liked books. But it did worry me a little, being Asian-American, because while there were some very respected Asian-American authors like Amy Tan out there, most of the Asian-American writers were writing very tragic, sad tales about ethnic issues and alienation that were very heavy and not at all like the books I wanted to write. My favorite authors were all white: Stephen King, Anne Rice, JRR Tolkien, Frank Herbert. There didn't seem to be a way to be a writer, and an Asian-Am writer, without having to write an ethnic book. And I wanted to write The Lord of the Rings, not Joy Luck Club.
The Joy Luck Club. The kind of book I did not want to write. (I dunno. I liked my mom. Heh.)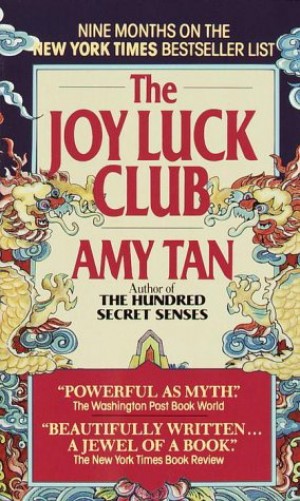 So what to do?
Honestly, I don't really know. You just kind of muddle through and you find a niche for yourself and as long as you keep pounding on that door, someone—finally—will have to let you in.
I started out writing book reviews (and always got hit with the ones with Asian themes or written by Asian authors. I've read enough tragic tales of China to last me a lifetime), then I found a niche in fashion since no one was covering it at the paper where I was writing. Then you kind of stay in the fashion ghetto for a while, writing about shoes and lipstick, until you get moved up to the women's mag ghetto where you write about relationships and sex. When I wrote my first YA book the Au Pairs I was really excited because it was a chance to write the kind of fun, frothy commercial fiction that I loved as a kid (I was always thrilled that the company I was working with had been the masterminds behind Sweet Valley High.) And then from there, my editor asked me if I wanted to write horror/fantasy.
And finally! This was it! My chance! To write the kind of book I'd always wanted to write!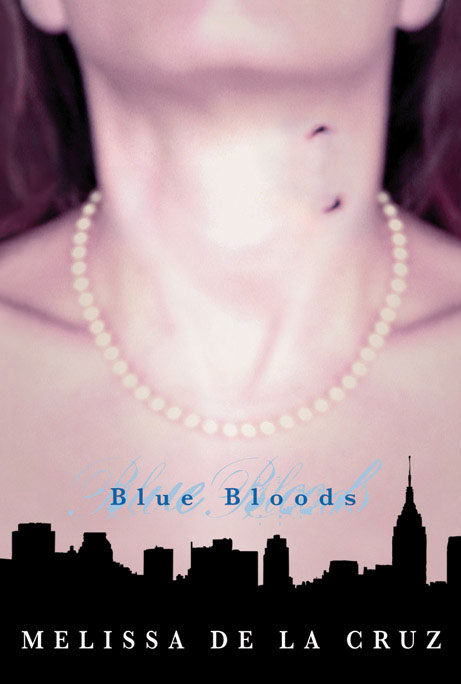 I get so many emails from readers who can't believe someone from their background (immigrant) or who looks like them (Asian) or has a similar last name (Spanish) can write popular fiction.
Of course, now that vampires are hot, there's all this "TWILIGHT RIPOFF!!" screeching that the genre is getting now.
Sigh. This is lame. It's a beautiful cover and why can't any writer write a girl-falls-in-love-with-paranormal-paramour without getting the TWIFIGHT label?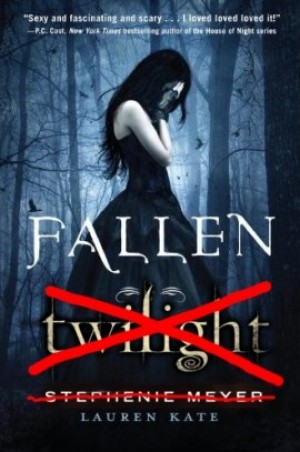 Now it seems I am relegated to the vampire ghetto, or the paranormal ghetto. You know, the thinking that 'your book wouldn't do half as well if Twilight wasn't around.' Maybe. But maybe, because I did write my book a year before Twilight even hit the shelves, I was just lucky enough to be standing (writing) in the right place in the right time? Maybe? Years after this trend finally fades away to just us die-hards, I'll *still* be writing these kinds of books.
It's been five years since I wrote the first Blue Bloods book, which is pretty cool. Here's an early version of the KEYS TO THE REPOSITORY cover. This is not the final version. (I have no idea what the final looks like yet.) But thought it would be fun to show!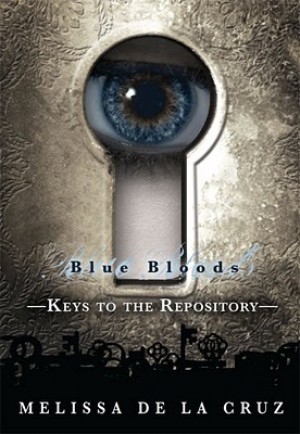 Because I never feel like I'm stuck in the ghetto. In my mind, I live on Fifth Avenue, across from the Metropolitan Museum. 🙂
xoxo
Mel